Corn Pudding, 18 LB CS -- 5 Trays/CS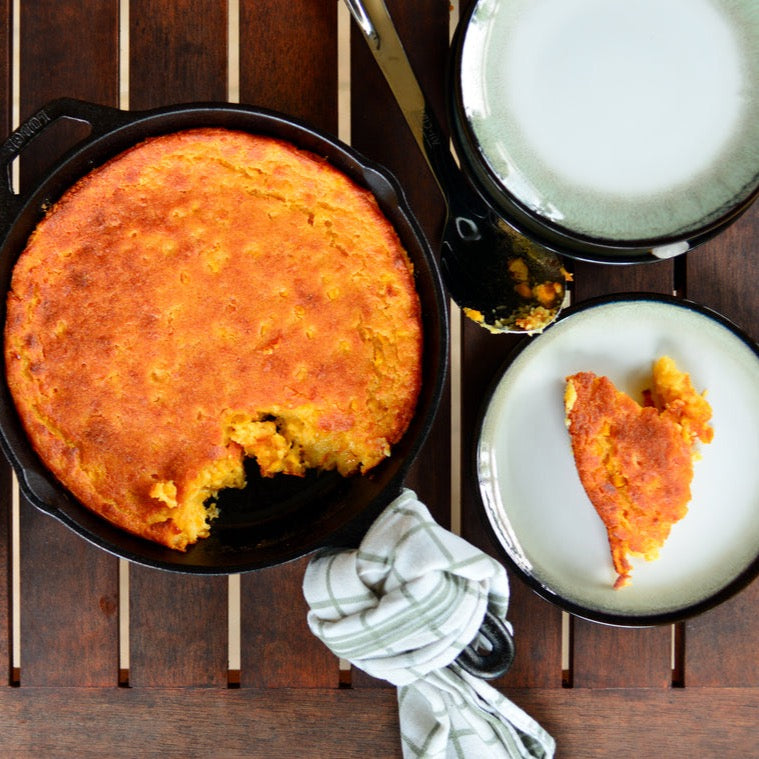 Pack size: Case of 5 Half Trays (Average Case weight/18 pounds)
Product Description:

Bring home a piece of Southern culinary history with Chef Rosendale's Southern-Style Corn Pudding. This beloved dish was inspired by Chef Rosendale's early days as an apprentice cook at the historic Greenbrier Resort, where he first experienced this Southern classic. Featuring a delectable blend of corn custard and sweet yellow corn, this pudding is baked to a golden-brown perfection, ideal for cookouts, BBQs, and catering events.
Product Details:
Our Southern-Style Corn Pudding is prepared with care and conveniently packaged in half hotel pan liners, ensuring ease in reheating and serving. The combination of creamy corn custard and sweet corn encapsulates the essence of the dish that first captured Chef Rosendale's heart, bringing you a taste of his culinary journey.
Each half-pan contains approximately 15 to 18 servings, making it an excellent addition to family gatherings or larger events. Its rich, comforting flavor profile complements barbecue, grilled meats, or virtually any main course, adding a touch of nostalgic southern hospitality to your meal.
Please note, this often sells out quickly. Don't miss your chance to share in Chef Rosendale's culinary journey and secure your order today.