Premium Natural Veal Jus, 2 lbs -- 8 Per Case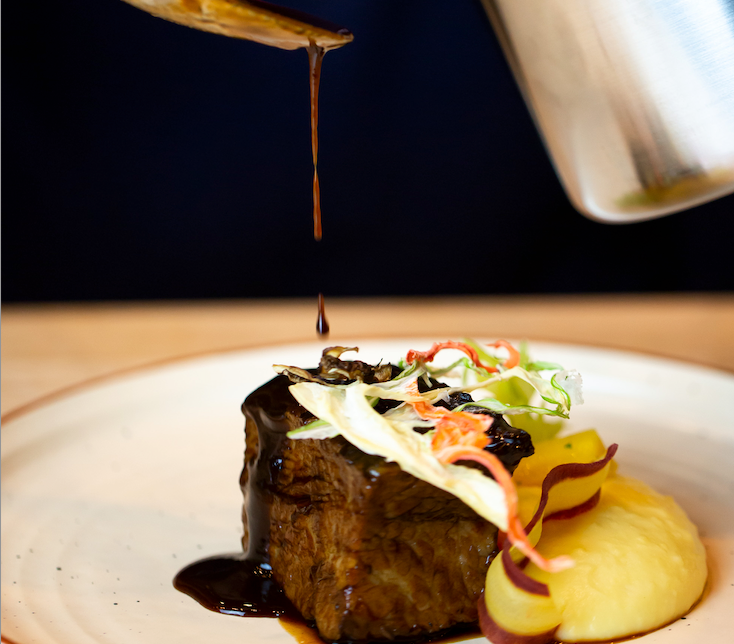 Product Description:

Create culinary magic with Chef Rosendale's Premium Natural Veal Jus. Made with a rich, long-simmered veal stock, this jus is the key to redefining your cooking experience. It's infused with fresh herbs, roasted vegetables, caramelized tomato paste, and reduced red wine that come together to offer a symphony of deep, robust flavors.
Our veal jus is designed to streamline your cooking process, providing a ready-to-use, gourmet-quality sauce that transforms any meal into a fine dining experience. It's perfect for dressing premium cuts like filet mignon, yet versatile enough to complement any beef, lamb, or pork dish.
Product Details:
Each case contains 8 sous vide vacuum pouches, each weighing 1 lb.
Ingredients: Long-simmered Veal Stock, Fresh Herbs, Roasted Vegetables, Caramelized Tomato Paste, Reduced Red Wine.
Allergens: None.
Storage: Please keep frozen. Thaw in the refrigerator overnight before use.
Preparation: This product is fully cooked. Heat gently over low heat until warmed through.
Experience the sophistication of a steakhouse meal from the comfort of your home with Chef Rosendale's Premium Natural Veal Jus. A culinary delight that's a cut above the rest!