New England Clam Chowder, 37 LB CS -- 4 Bags/CS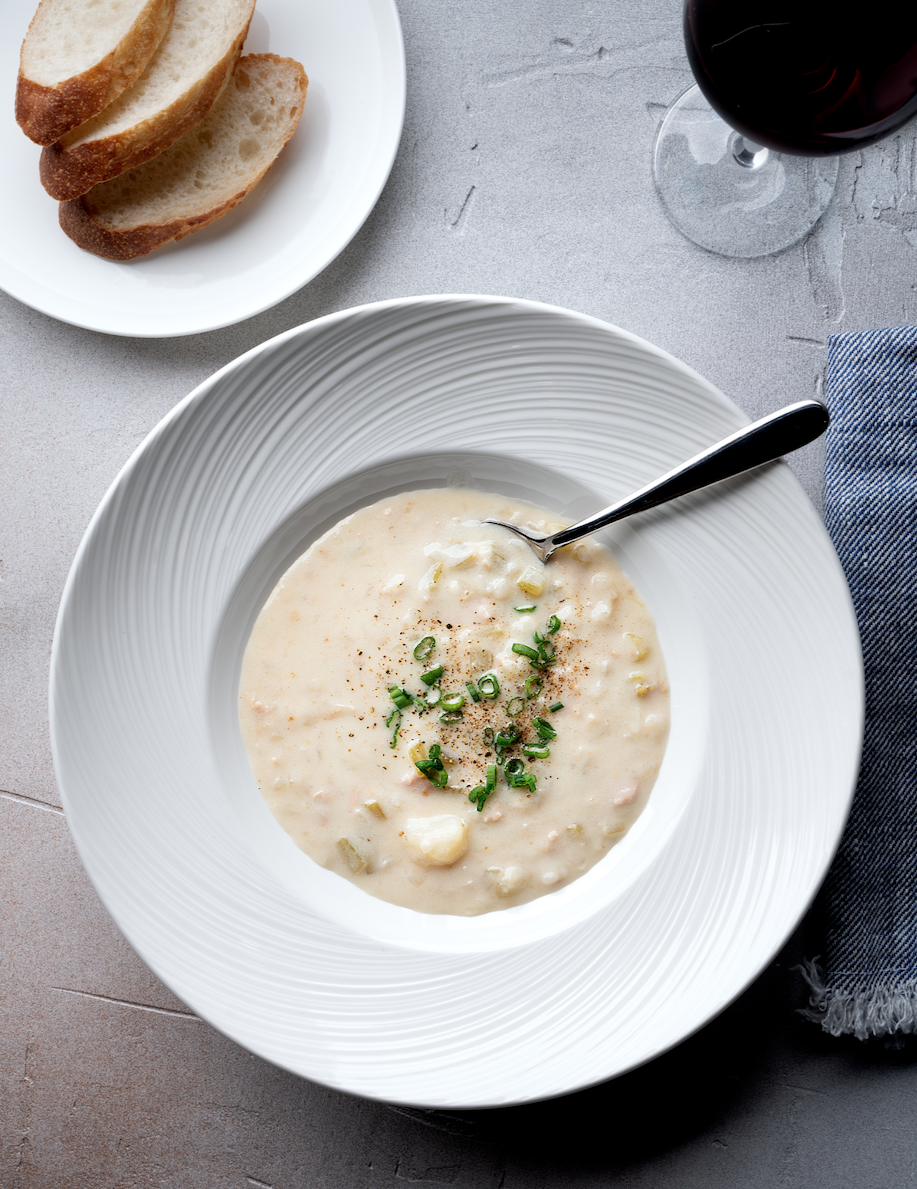 Product Description:

Savor the coastal comfort of Chef Rosendale's Clam Chowder with Bacon. Infused with the robust flavors of clams, smoky bacon, and aromatic thyme, this chowder carries the taste of the sea right to your bowl. Enhanced by the familiar comfort of onions, celery, and potatoes, it's a perfect blend of creamy richness and hearty nourishment. Each spoonful takes you on a journey to the sea's edge, offering a cozy and indulgent experience.
Product Details:
This enticing clam chowder features a decadent blend of clams and bacon, beautifully complemented by onions, celery, and potatoes, all simmered in clam juice and thyme. The result is a creamy, flavorful soup that's not just a meal but a comforting experience. The chowder is available in two convenient packaging options:
Case of 1-Gallon Bags (4): Perfect for large gatherings or meal prep, these 1-gallon bags offer the convenience of bulk preparation. Reheat at your ease and enjoy a comforting meal anytime.

Case of 24oz Deli Containers (5): For smaller, individual servings or small families, these 24oz deli containers are an excellent choice. The remainder is packaged in handy resealable bags for easy storage and reheating.
Enjoy the taste of the sea in every bite with Chef Rosendale's Clam Chowder with Bacon – a rich, creamy, and utterly satisfying culinary experience.