Creamy Coleslaw Dressing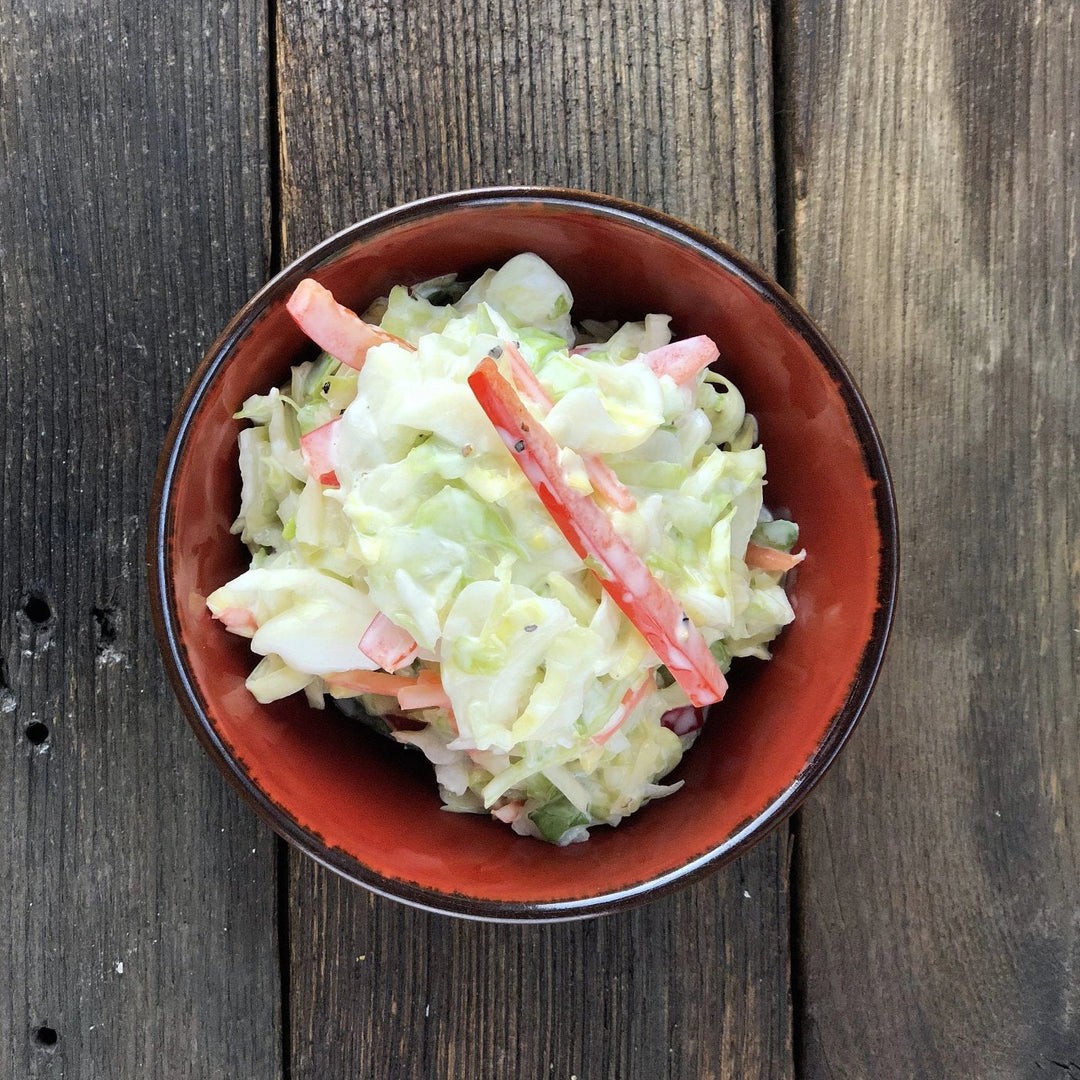 Product Description:
Speed up your meal preparation without sacrificing flavor with our Traditional Creamy Coleslaw Dressing. It's a versatile base that blends perfectly with coleslaw mix, jicama, root vegetables, and more, delivering a creamy, tangy, and slightly sweet flavor to your dishes.
Product Details:
Experience the convenience and deliciousness of our Versatile Creamy Coleslaw Dressing.
Size: Available in a 1 Gallon container, ensuring you have plenty to elevate your dishes.
Usage: Designed to ease your preparations, simply mix one gallon bag of dressing with 20 lbs of coleslaw mix for a traditional coleslaw. The dressing can also be used as a base for other slaws such as jicama or root vegetable slaw.
Flavor Profile: Our coleslaw dressing has a creamy, tangy, and slightly sweet flavor that complements a wide range of ingredients.
Ingredients: Crafted with care, our dressing includes a proprietary blend of ingredients designed to highlight the flavors of your coleslaw or other dishes.
With our Versatile Creamy Coleslaw Dressing, enjoy delectable dishes with ease and convenience. It's your secret weapon for creating delicious slaws with consistency and speed.